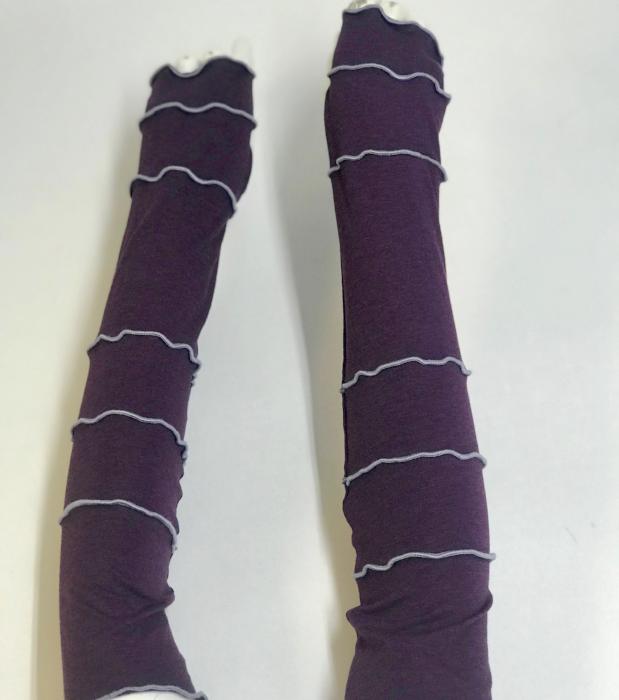 Amethyst with Lilac Arm Warmers
One of our favorite accessory pieces.  The KMZ Arm Warmers.
This lovely pair of Arm Warmers is made with a soft organic bamboo in an amethyst purple. Detailing done in lilac rolled stitch.
Size ~ S-L
Length ~ 16"
Standard KMZ Arm Warmers go to about the elbow and are made with our organic bamboo fibers. All come with thumbholes. Nice stretch and give.
Contact us with any questions or custom order a pair here.
*Washer/Dryer friendly. 
All of our designs are dreamt up and drafted by us. Each piece is created using our industrial grade machines and the highest quality and most sustainable materials. Embrace and celebrate the individuality and uniqueness of custom handmade clothing!