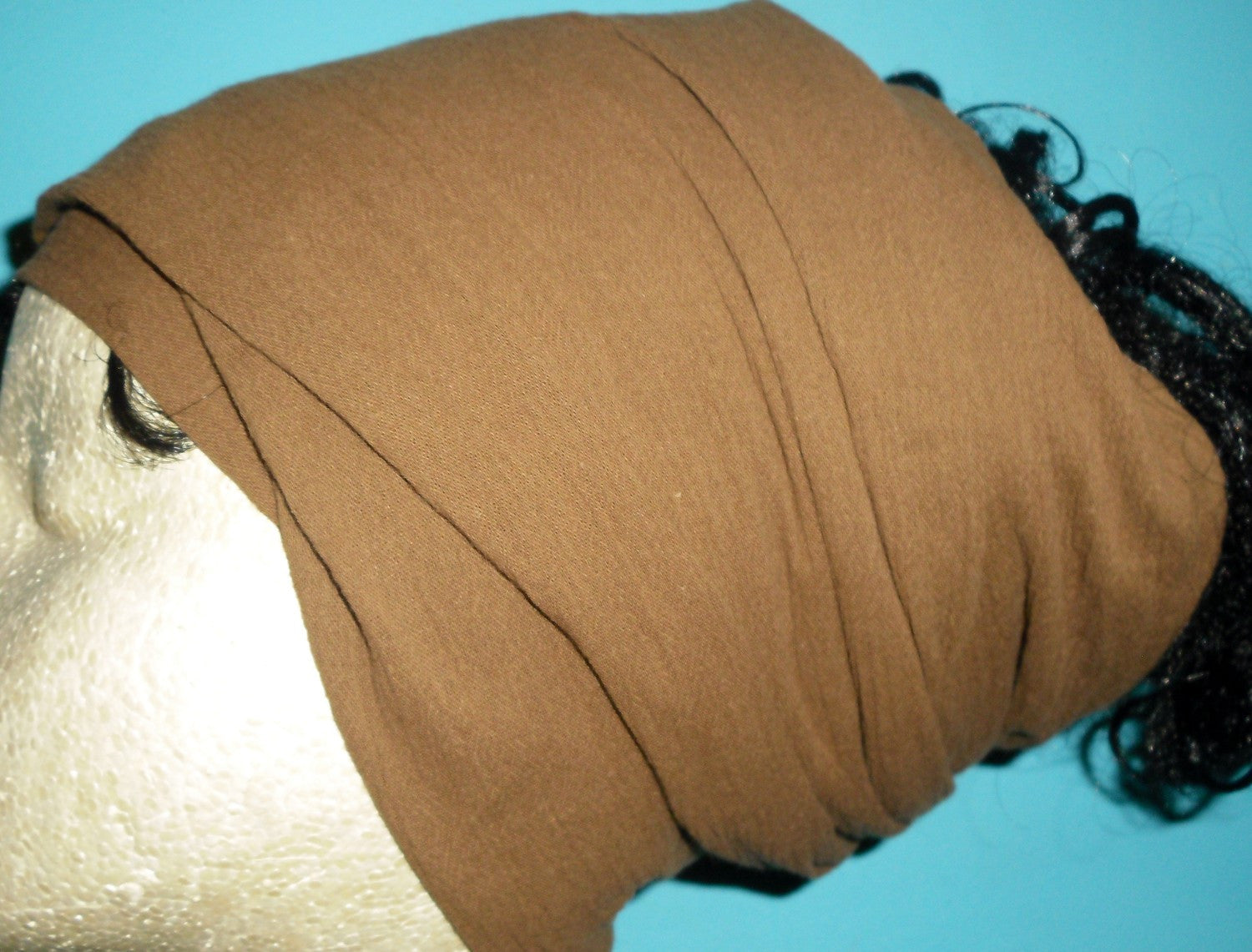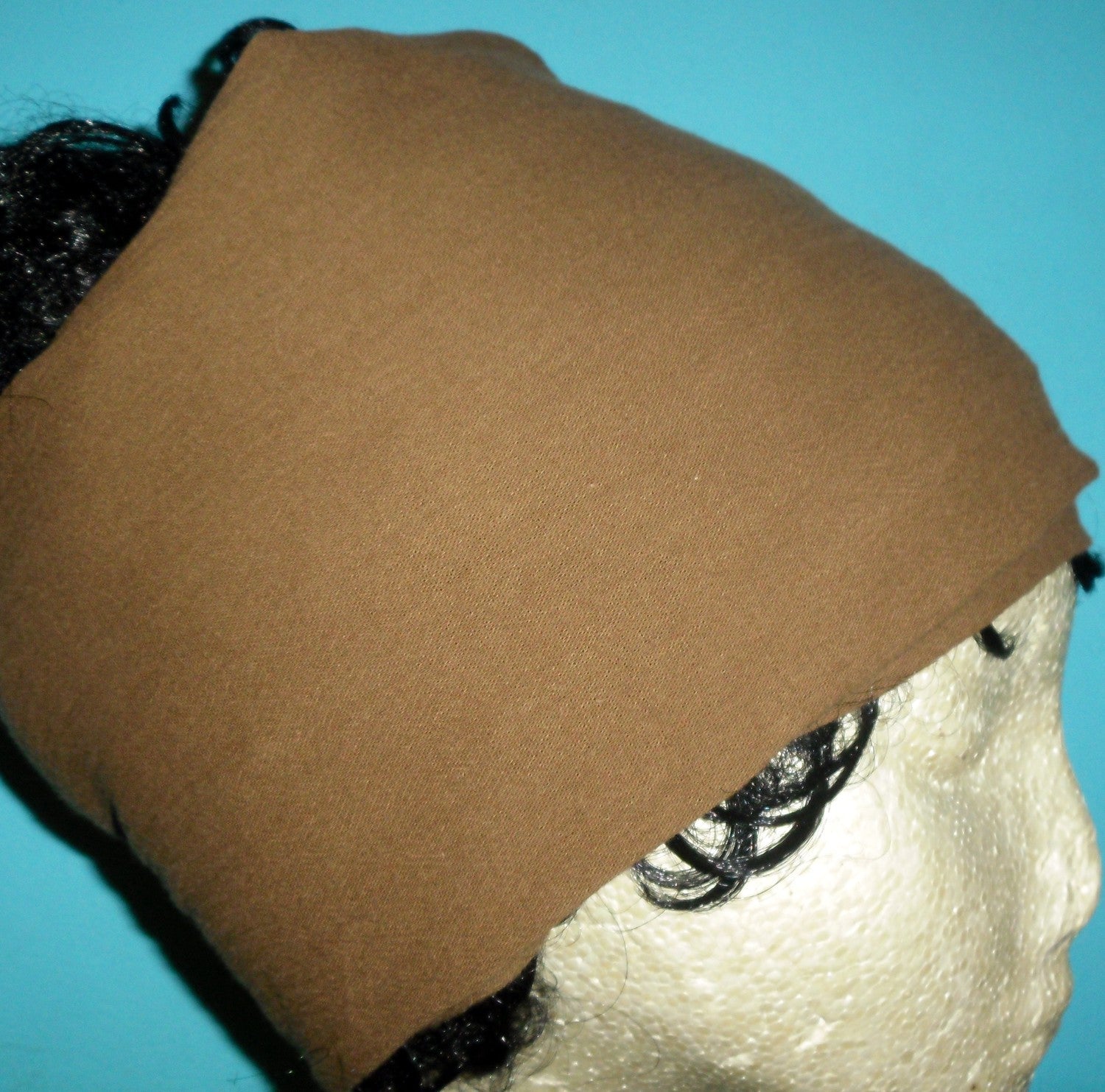 Light Brown Gauze Goddess Wrap
An all in one accessory made from a light brown cotton gauze. Not only will it keep your hair up and out of the way, but it can also be worn as a scarf, neck tie, waist sash, headband, turban, etc. It's a multi functional wrap for the head, body and soul.

These work great for all hair types, from dreadlocks to short fine hair. This fabric is really great all around and 'sticks' well to the hair or head

Every wrap includes instructions, giving you step-by-step, picture direction on how to tie a hair wrap. All items are created using our industrial machines and stitched with love and good vibes. Built to last!

Custom orders and requests available.  Please contact us with any questions or requests.