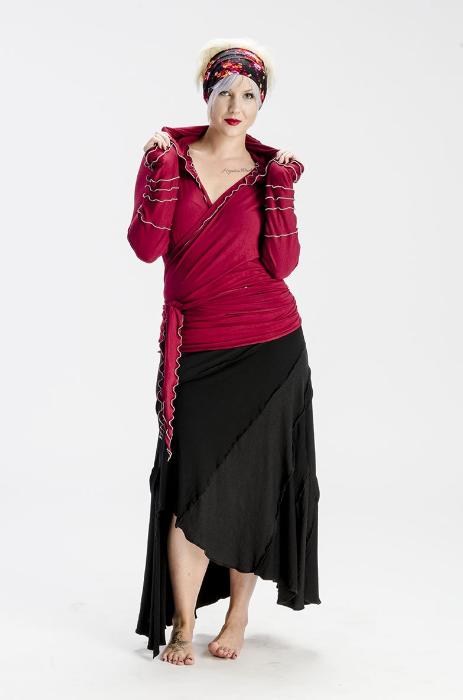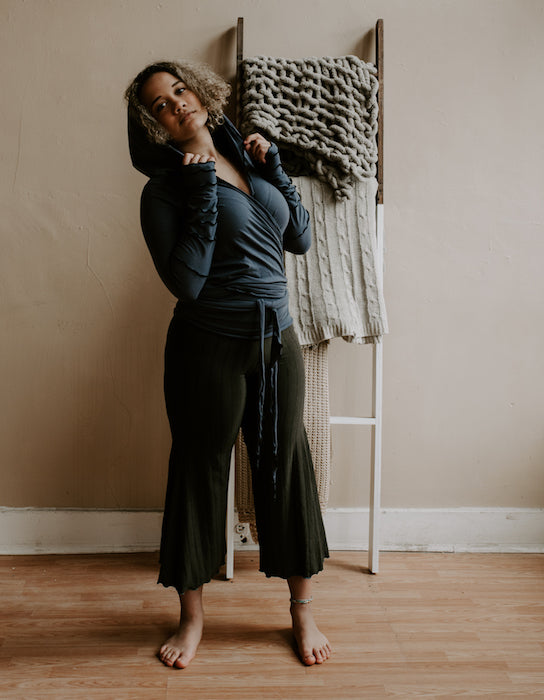 Hooded Wrap Shirt Long Sleeve Custom
The Long Sleeve Hooded Wrap Shirt.  This amazing hooded top, wraps around you, allowing many different ways of wearing. Pair with our Rowan Tank and criss cross and tie behind hood for the drape look. Flatters all body types. One of our most loved tops.  Standard wrap shirt comes in one color, with oversized hood and long sleeves with contrasting detail throughout. 
Made in our soft and amazing organic bamboo blend. Stitched with our industrial grade machines. 
All of our designs are dreamt up and drafted by me. Each piece is custom created at time of order. There will be slight variations in every piece. Embrace and celebrate the individuality and uniqueness of custom handmade clothing.
Choose your color and sleeve style. If you would like to pick your stitch color please add that when checkin out. This design fits S-XL best.
You can also contact us with measurements and requests for a customized fit. We accommodate all sizes. Prices may vary. Don't hesitate to reach out with any questions.