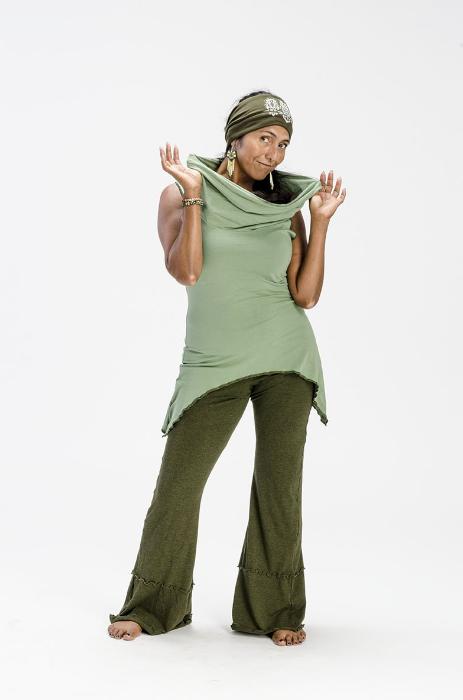 Rhea Top Custom
The Rhea Top. This sweet top will become a favorite for everyday wear. Aline/swoop cut with oversized cowl. Cowl can be manipulated for different looks. Flatters all body types. 
Made in our soft and amazing organic bamboo blend. Stitched with our industrial grade machines. Finished with a beautiful rolled edge in a complimentary thread.

All of our designs are dreamt up and drafted by me. Each piece is custom created at time of order. There will be slight variations in every piece. Embrace and celebrate the individuality and uniqueness of custom handmade clothing.
Choose your size and color. You can also contact us with measurements and requests for a customized fit. We accommodate all sizes. Prices may vary. Don't hesitate to reach out with any questions.
STANDARD SIZING 
XS/S ~ Bust-32/33 Waist-24/26 Hips-34/36
S/M ~ Bust-35/36 Waist-28/30 Hips-38/40
M/L ~ Bust-37/39 Waist-30/33 Hips-41/43
L/XL ~ Bust-40/42 Waist-33/35 Hips-44/46
XL/XXL ~ Bust-44/46 Waist-36/38 Hips-47/49
CUSTOM SIZING requires measurements.
BUST ~ Measure around the middle or widest part of the breasts and back. This is NOT your bra size.
WAIST ~ Measure where you like your pants/skirt to sit on your waist. This is generally not your natural waist.
HIPS ~ Measure around the widest part of your hips and butt.
INSEAM ~ Measure from crotch to hem (pants/shorts only)
OUTSEAM ~ Measure from waist (where you like pant/skirt to sit) to hem (where you want it to fall)
*It is helpful to get a measurement for long sleeved tops. Just measure from your armpit, along the inside of your arm, while your arm is stretched out, to your wrist or midhand ... wherever you like your shirt to fall.
*It is helpful to have a length for any dress/top. Just measure from the middle of your shoulder down to where you would like the bottom hem to be. Be certain to stand up straight.
*If you feel I might need a measurement not shown, please include it! After all, this piece is being made just for you! If you are tall, petite, short waisted, have broad shoulders, etc. please let me know. I do my best to make pieces to flatter your body and you!