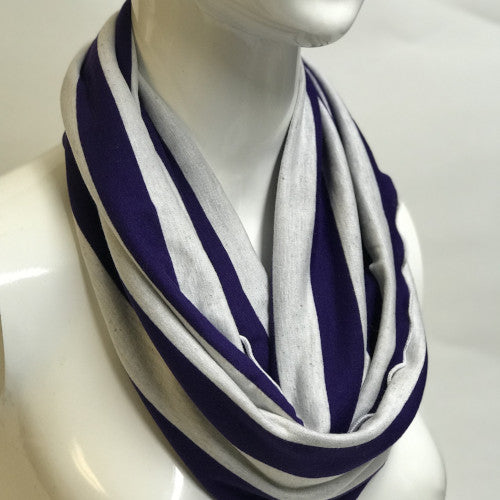 Purple and White Stripe Eternity Scarf
The KMZ Eternity Scarf.  Our take on the infinity scarf.  Our customers rave about these.  Just a little more length, than your average infinity scarf, giving it a perfect fit.  Wear several different ways!  This one is made with a purple and white stripe, soft light weight jersey blend, shown in first picture.  This fabric is good for all seasons. 
Our Eternity Scarves are stitched with our professional grade machines and love infused.  All edging done in complimentary color. All fabric is high quality, sourced from other small businesses and most are grown and milled right here in the states.
Custom sizes and fabrics are available. Please contact us with any questions or requests.